Main content starts here, tab to start navigating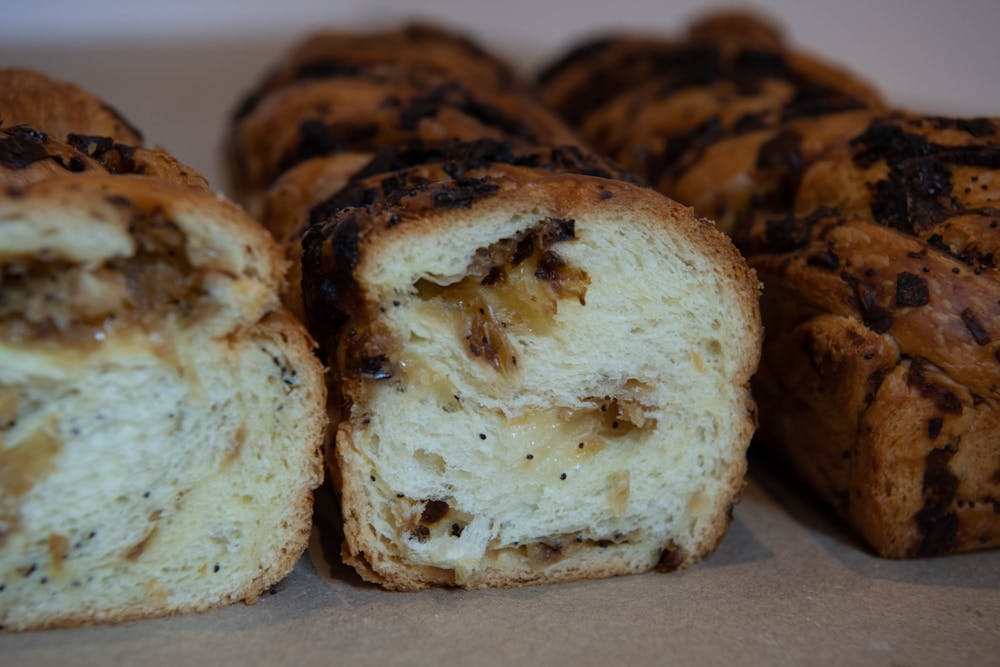 BIALY BABKA
Breads Bakery is thrilled to launch The Bialy Babka, a collaborative product between Breads Bakery & Deb Perelman of Smitten Kitchen, to celebrate Deb's newest book, Smitten Kitchen Keepers. The Bialy Babka sold here combines Deb's delicious recipe with Breads Bakery's signature laminated babka dough, to create this unique babka.
Deb is the author of two best-selling cookbooks; one of the internet's most successful food bloggers; the creator of homegrown brand, Smitten Kitchen, with more than a million Instagram followers; and the self-taught cook with the tiny kitchen who obsessively tests her recipes to make sure that no bowls are wasted and that the results are always worth the effort.
The long-awaited new book, Smitten Kitchen Keepers: New Classics for Your Forever Files includes 100 recipes (including a few favorites from Deb's site) aims to make shopping easier, preparation more practical and enjoyable, and food more reliably delicious for the home cook.
to pre-order your Bialy Babka which will be available December 1st.