Main content starts here, tab to start navigating
Coconut Macaroons
Fluffy mounds of sweetened coconut float like clouds across the baking sheet. Super simple to prepare and reliably delicious, these flourless coconut macaroons are a go-to treat not just for Passover, but year-round. Mix it up by experimenting with different flavorings (chopped chocolate and almonds are always a hit).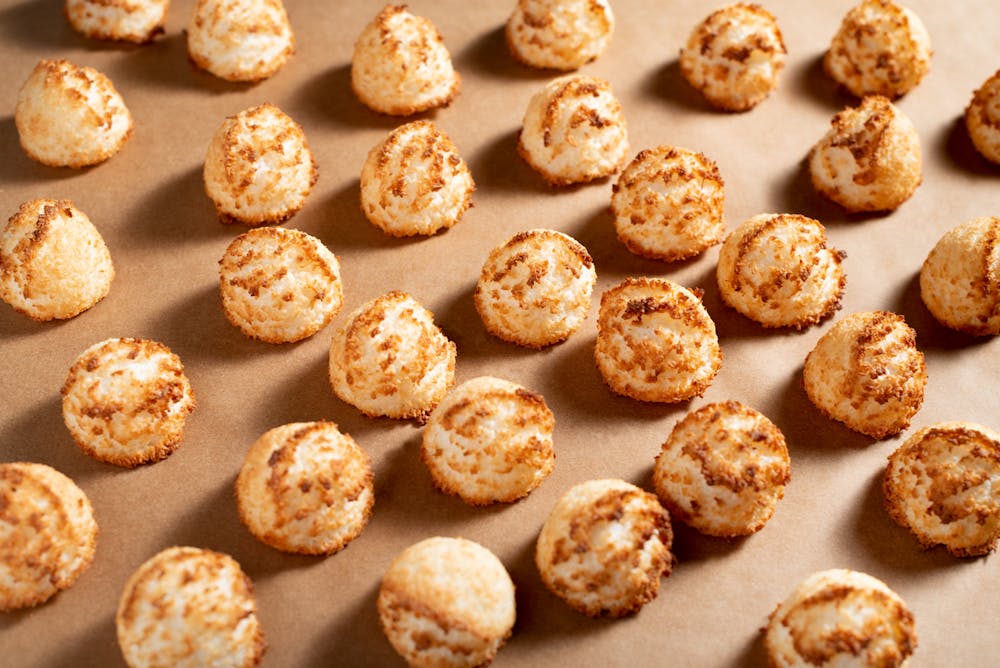 Ingredients
Makes about 40 bite-sized macaroons
For the Dough
3 egg whites
230 grams (1 cup + 2 tbsp) sugar
250 grams (2 1/2 cups) unsweetened shredded coconut
35 grams (about 2 tbsp) apricot jam



Suggested Equipment
• medium sauce pot
• medium and large heat-proof bowls
• whisk
• rubber spatula or large mixing spoon
• 2-3 sheet pans lined with parchment paper
• two teaspoons
Process

MIX THE DOUGH
Pre-heat your oven to 380F.

Measure out all ingredients and set aside.

For best results, we recommend using a kitchen scale to weigh ingredients

instead

of measuring

w

ith cups &

spoons.




Make a bain-marie by heating a pot with approximately 2 inches of water over medium heat.
Whisk the egg whites and sugar in a medium heat-proof bowl until combined. The bowl should be large enough to sit on top of the pot without touching the water.
Warm the bowl over the bain-marie, whisking gently, until you can no longer feel any sugar crystals.

The mixture should not get too hot to comfortably touch.


Measure the apricot jam in a separate large bowl. Temper the jam by slowly pouring about 1⁄2 cup of the warmed egg white mixture to the jam and mixing together until smooth. Slowly add the rest of the egg mixture and continue stirring until combined.
Fold the shredded coconut into the jam mixture until evenly coated.

BAKE IT NICE
On a sheet pan lined with parchment, spoon teaspoon-sized portions onto the trays, leaving at least 1 inch of space in between them.
Bake at 350 degrees Fahrenheit for 5-6 minutes or until dark golden brown on the edges.
Let cool slightly before enjoying!



STORING YOUR MACAROONS
Coconut macaroons will hold well for up to a week in an airtight container at room temperature.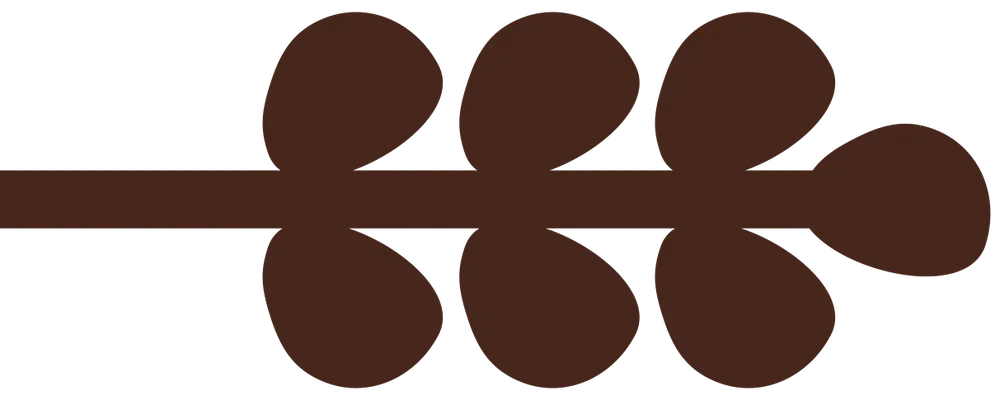 Let our bakers do the hard work for you.
Order delivery instead!